FREQUENTLY ASKED QUESTIONS
My Family wishes to get our car loaded in our presence. Is it feasible?
---
Yes, ARG Packers and Movers Ltd. values the client and his precious belongings. We have GPS enabled vehicle carriers to load the car in your presence and similarly deliver it to your new destination.
---
My Wife would wish to install Mandir before entering the new house at destination. Is it possible?
---
ARG Packers and Movers Ltd. respects the sentiments and religious importance attached to Pooja material in Indian families. We give top most priority to such articles and pack them as article No. 1. The mandir is always packed in suitably developed and adequately protected well designed Mandir boxes & blocks. The mandir is delivered as a first article under strict supervision of our supervisor and our handling staff wears clean clothes and gloves to maintain its sanctity and impart fullest respect to such kind of religious goods.
---
I need status report of my shipment on daily basis. Can it be provided?
---
ARG Packers and Movers Ltd has provided tracking platform by our helpline number or customer care number. You can get the live location by our customer care executive.
---
In case there is damage to the goods under transit, what kinds of settlement/procedures are followed by ARG Packers and Movers Ltd.?
---
ARG Packers and Movers Ltd. adopt all safety measures to avoid any kind of damage to your goods. However, in case of any unpredictable mishap,we ensure our client speedy settlement of their claims from the insurance company with whom we have long association and understanding.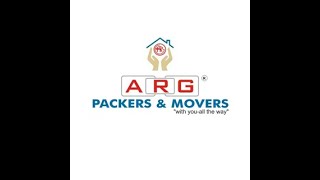 ---
How should I believe we will get satisfactory services at the destination of deport?
---
ARG Packers and Movers Ltd. is a well established PAN India company, having 38 operative branches of its own at the key locations and the cities. We are in possession of light to heavy modern transport carriers, shifting/transporting equipments, all-weather strong packing, well-trained manpower and handling staff at all its branches . We observe complete safety measures and have proper means, technique and knowledge to handle almost everything from a tiny piece of pin to the heavy machinery. Our main motto is Home, Office, Local Shifting or Car Transport service made easy & Safe Best Comprehensive by "ARG Packers and Movers" !!!.
---
---